What we do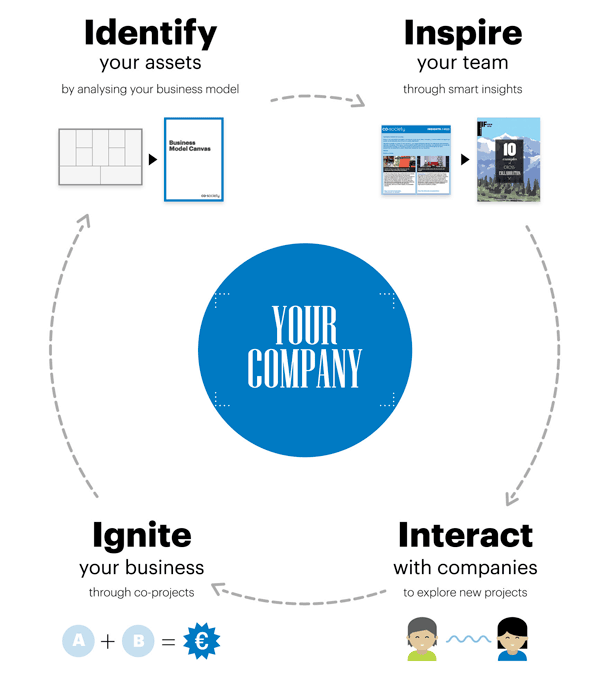 With Co-Society membership you will benefit from our expertise:
Identify your assets
We analyse your business model and integrate it onto our map, so we can detect potential products and services around the world, and galvanise prospective contacts with other companies within Co-Society, matching your needs and requirements with corresponding partners.
Inspire your team
Once we are aware of the challenges of your industry and company, we identify new ideas and experiences that could be tried and prototyped by your team. We also determine significant experiences of collaboration among companies anywhere in the world that could provide you with new insights.
Interact with companies
Your team can attend our active workshops held four times a year (three one-day events and one two-day event, the Co-Fest,) where they will be updated on the innovation processes and practices of other members, and you can learn about new models and tools, presented by leading companies in different fields. The workshops are specifically designed to generate sparks for potential projects among participants, by building inter-relations and developing otherwise improbable business connections.
Ignite your business
We encourage contact between companies where we detect potential combinations of the assets of each. In order to streamline the meeting into an eventual pre-project, we create a rationale that demonstrates the potential interest and likely feasibility of a common project.
More information at:
info@co-society.com