Co-fest!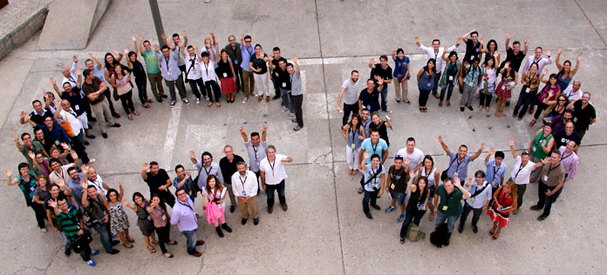 Co-Fest is our annual event at which members' teams can mix together in order to generate new ideas that will eventually develop into common projects. The 48-hour experience is held in a unique environment that is set up to create a purpose-designed framework of interaction and partnering, in which teams can compare and reflect with other professionals, learn new perspectives and reveal unexpected ideas, combine skills and explore possible projects together.
The event is an opportunity to learn how the latest developments in management, frontier science and technology can be effectively applied within company organisations. It offers a space in which the attending teams can increase potential and multiply assets, with the objective of sharing and responding to the complex challenges thrown up in the modern business world.
This two-day event takes place in an exclusive setting and has been held every year since 2005:
NEXT
An event that merges content and networking, following an intellectual-recreational formula. Focussed on the 'what is to come' in one or several specific sectors, the content is based on three essential areas: learning from innovative experiences, being inspired by the best, and accelerating organisations.
A unique occasion where professionals from the same sector can observe, try out and be surprised by what is to come in their businesses, and above all, can make new contacts and form new projects.